The role of Business Analyst is not usually something many people will have heard of unless they have come into contact with one during their career. Even then, knowing that the Business Analyst career exists often doesn't mean that you will understand exactly what they do, how to become one and what opportunities for progression are available in such a position.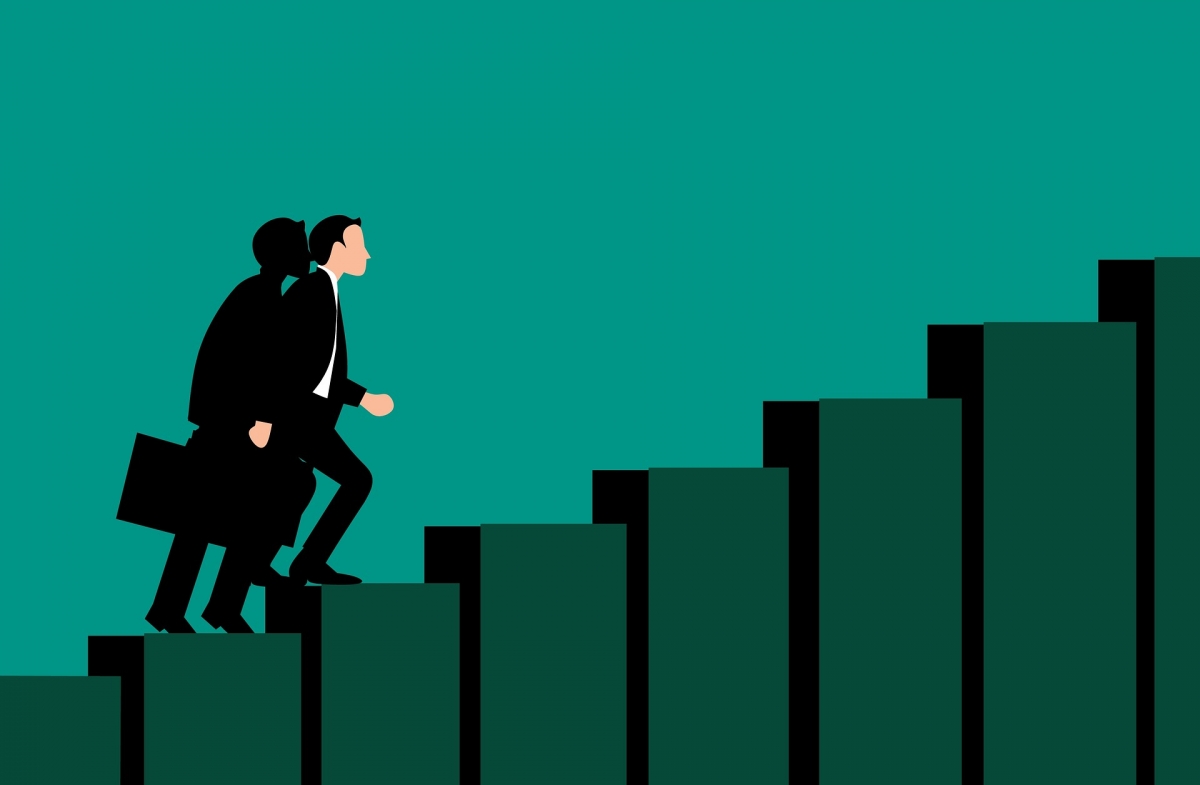 A Business Analyst career is multifaceted. They are a connector, moderator, intermediary and diplomat, bridging the gap between the business' needs and their IT resources. One of the most challenging parts about progressing in your career as a Business Analyst is that there is no one straight forward route up through any one industry.
As there are many different areas that you could move into it is important to solidify your core Business Analyst skills and claim your position as a great contributor in that role. Successful Analysts are often very versatile and are able to cover a range of different business functions, such as operations, finance, engineering, technology and architecture. This means that if they so desired, there are a multitude of different career moves they could make.
Business Analyst Career
Despite there being a number of different career options available, it is commonplace for many professionals to become career Business Analysts, staying in the same role but increasing their seniority. As a Business Analyst matures in their career, the duties expected of them will change. In the early stages of their development, they will be gaining experience in requirements gathering and working with others to improve the systems and processes of the company. After gaining a few years of experience, an Analyst would be expected to demonstrate evidence of process modelling and business case development as well as pushing for a more senior position. At the senior level, a Business Analyst would be leading analysis work of major business change and have significant influence across the organisation.
Nonetheless remaining as a Business Analyst is simply not enough for everyone. According to a Forrester online survey of 230 Business Analysts, it was the Project Manager role that was the top choice when asked what they viewed as the next step in their career.
Project Manager
Becoming a Project Manager is a popular route for many Business Analysts as it is likely that they have worked alongside someone in this kind of role on a daily basis. In general, the purpose of a Project Manager is to ensure that the project work gets done and effectively contributes to the end results. It is usually the case that a Project Manager will be managing and overseeing work that they may not completely understand or be able to conduct themselves. This is often a great position to aim for if the Business Analyst is looking to change direction, swapping their analytical responsibilities and taking on a more organisational role.
Business Architect
Much like the Business Analyst career, Business Architect is a relatively new term that has not yet been explicitly defined. Nonetheless the role of a Business Architect could be a great opportunity for more senior Business Analysts who wants to work towards efficiently streamlining operations, shaping continuous growth and implementing business transformation initiatives.
Account Manager
The position of an Account Manager may also be an attractive role for Business Analysts to aspire to. In general, an Account Manager is responsible for creating and maintaining customer relationships, connecting with stakeholders and liaising between customers and internal teams to ensure solutions mutually benefit all parties. As Account Managers are often the primary company representatives that communicate directly with clients, it is of the utmost importance that they can deliver a polished and positive customer experience. Progressing into the role of Account Manager can be a great move for Business Analysts who are more interested in the business and client relations aspect of their current positions.
It should be noted that this is not an exhaustive list. The role of Business Analysis blurs the lines between business and IT. As such there is not one distinct path set for Business Analysts to develop their career, and so they will have to adapt and expand their skill sets accordingly in order to progress into other areas or more senior roles.
Click here to find your Business Analyst Career